Health Over Greed
Have you ever failed a diet, been told you have diabetes, or even lost a loved one to cancer? What if I told you this all only happens because of a HOAX that was created on the basis of GREED! Do you want to know the secrets to losing real sustainable weight, how to massively decrease your chances of becoming a statistic and be shown the way to become insanely aware of all the toxic and dangerous foods that surround us? What about you, your family, your loved ones and even your KIDS! What if your truly trying to do the best for them but your destroying their health without even knowing it? If you want to learn the "Covered up" secrets to real health, nutrition and weight loss strategies then SUBSCRIBE and RATE because my podcast series is going to destroy every belief you have that was only purchased to sell YOU more products! My channel is dedicated to you, you are a single beautiful and amazing person who matters! My goal is to remove all the sciency mumbo jumbo and bring you free content that you can relate with and understand. Monday through Friday we are going to release a new episode that teaches you at least one SECRET that you can start implementing in your life today. Its time to take back our lives and prove that "I'am More Than Just A Statistic"
Come join the "Fastified Family!!!" Click the link below
---
Hosted on Acast. See acast.com/privacy for more information.
www.fastified.com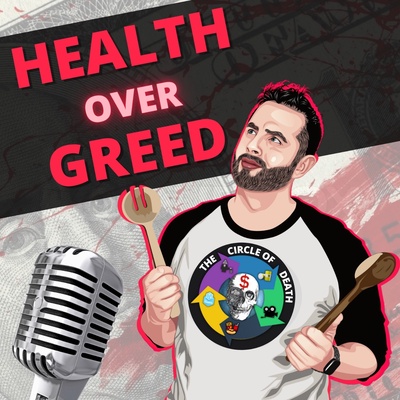 🎧 Podcast episodes
Listen to 110 episodes