How To Pretend To Like Sports
Let's be real, you have absolutely no interest in sitting through a 4-hour sports talk show, butttt it would be nice to at least participate in the conversation when sports get brought up....

Well, welcome to 'How to Pretend to Like Sports' - a podcast that gives you just the right amount of what you need to know to talk sports - no game watching required.

Each week, your sports bestie, Monica, breaks down sports headlines from college football to F1 race day fashion. To keep it balanced, Monica also shares a healthy dose of unfiltered thoughts on living your best millennial life...from fashion to dating and dog mom life.

Whether it's small talk before a meeting at the office or chatting it up at the game watch party, you'll have conversation starters and relevant topics in your back pocket, so you can pretend to like sports - without really liking sports.

You can expect the sports news you'll actually care about, game day fashion recs, life in your 30s and the occasional (ok weekly) unsolicited advice.

Welcome to YOUR favorite game day ritual - HTPTLS with Monica.
monicawoodhams.com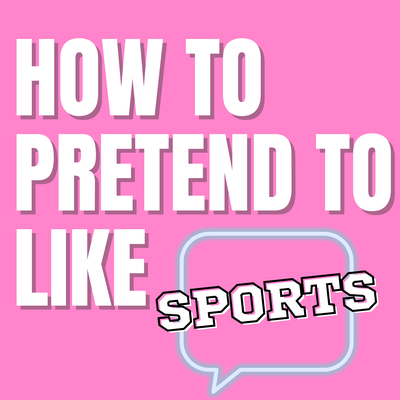 🎧 Podcast episodes
Listen to 102 episodes