How to Sell Your Stuff on Etsy
If you want to launch, grow, pivot, or scale your Etsy shop--- or you've always wanted to develop the mindset and skills to run your own business--- then this podcast is for you.

I've had that entrepreneurial spirit going strong since my very first lemonade stand, and now I'm a work-at-home Mama with multiple online companies and a full time Etsy shop--- all while being present with my kids for the everyday chaos and most important milestones.

On this podcast—we'll talk about all things business, mindset, Etsy, creativity, dazzling our customers—and so much more. There's plenty of room at this table for you—so skootch on in and let's go! I'm holding nothing back.
www.howtosellyourstuff.com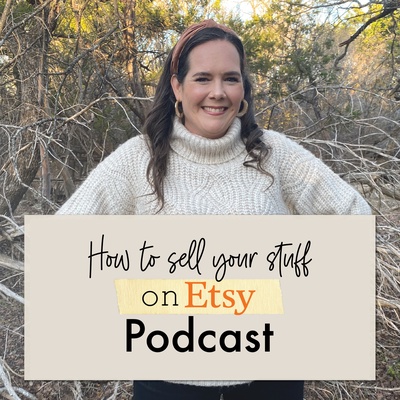 🎧 Podcast episodes
Listen to 105 episodes