Income and Impact with Melissa Fino
Hello and welcome to the Income & Impact Podcast. If you're ready to embrace your intuition, create a wildly successful business, and change the world at the same time then you have found yourself in the right place! The Income & Impact Podcast will be jam-packed with strategies that will help you level up your reality, feel your VALUE as a coach or business owner, increase your income, and give back to those around you.

I'm your host Melissa Fino. I'm an Award-Winning Business Coach and Bestselling Author of Little Miss Perfect. I'm here to guide you in living your wealthiest, expansive life. One that is filled with financial abundance, prosperity, and the ability to leave a lasting impact on the lives of others. Are you ready? Let's dive right in.
incomeandimpactwithmelissafino.libsyn.com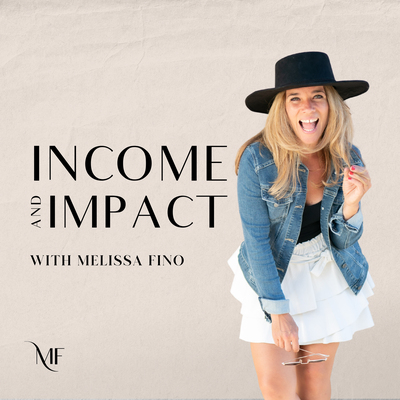 🎧 Podcast episodes
Listen to 83 episodes