Just Raised
Venture-backed startups are springing up across the globe, but how do you keep up with what's coming next? On Just Raised, you'll be first to hear from the founders of those newly minted companies about the companies they're building.

Hosted by Joe Sweeny, the show dives deep into a venture-led startup, discussing the product, business model and new technology. Expect experts from the world of space commercialization (Atomos Space), rivals to the Airbnb model (Casai), and companies making relationship management an art form (Clay) plus many more. You'll get the inside scoop on cutting-edge enterprises, and hear the inspiring personal stories behind them.

Every episode, you'll hear a thoughtful prediction from each of Joe's guests on where the future of their industry is heading.

Don't miss new episodes dropping every Monday, Wednesday and Friday. Make sure to subscribe wherever you get your podcasts.

And if you're a fan of Acquired, Invest Like The Best, Business Breakdowns or 20VC, you'll love Just Raised.
workweek.com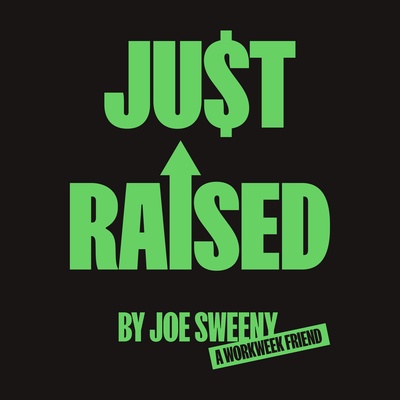 🎧 Podcast episodes
Listen to 68 episodes