LDR: Life's Daily Randomness
Random everyday talks between two friends who live Yogyakarta, Indonesia. Our talks cover various things from food we're cooking to parenting style we prefer and fangirling. Join us in this randomness by visiting our websites (www.hayuhamemayu.com & www.eleonorabirgitta.wordpress.com) or our IGs @hayuhamemayu & @tiethabirgitta.

Obrolan random dua kawan yang tinggal di Jogja, Indonesia. Obrolan kami mencakup topik harian yg beragam, mulai dari soal masakan hingga gaya parenting yg disukai dan fangirling.
www.hayuhamemayu.com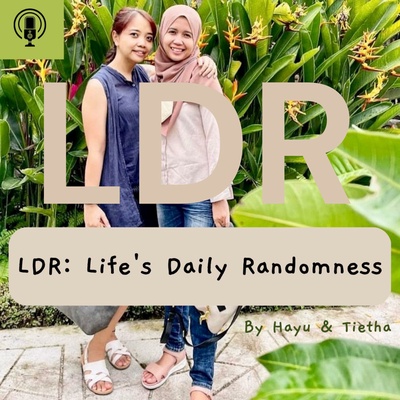 🎧 Podcast episodes
Listen to 11 episodes
Renungan harian katolik yang ditulis oleh Pastur Peter Tukan SDB. Diupdate setiap harinya.