Leadership, Innovation, Ventures, and Entrepreneurship (L.I.V.E.)
L.I.V.E. is a podcast that highlights the leadership opportunities, creative ideas, and exploratory initiatives set forth by UT students, faculty, and staff. This show exists because we want to take the ideas, learning opportunities, and traditional programs out of the residence halls and put them in a place where everyone can engage with them at their leisure. Each episode, we take time to speak with members of the UT community about efforts they've put forth in a particular area.

Texas Podcast Network is brought to you by The University of Texas at Austin. Podcasts are produced by faculty members and staffers at UT Austin who work with University Communications to craft content that adheres to journalistic best practices. The University of Texas at Austin offers these podcasts at no charge. Podcasts appearing on the network and this webpage represent the views of the hosts, not of The University of Texas at Austin.
podcasts.la.utexas.edu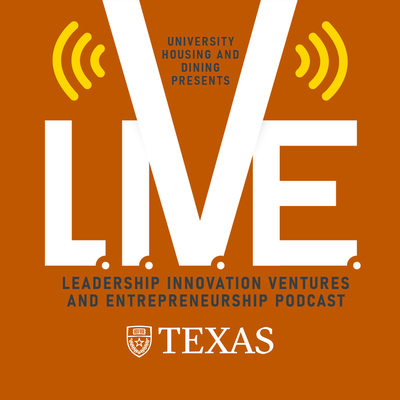 🎧 Podcast episodes
Listen to 30 episodes