Lean Blog Interviews - Healthcare, Manufacturing, Business, and Leadership
Started in 2006, the Lean Blog Interviews Podcast is a series of conversations with experts and thought leaders in the field of lean manufacturing and management. Hosted by Mark Graban, a Lean practitioner, consultant, and author, the podcast offers insights, experiences, and tips for implementing and improving Lean practices in various industries.

The podcast has a conversational format, with Graban engaging with his guests on a wide range of topics related to Lean. The guests come from different backgrounds, including healthcare, manufacturing, and service industries, and share their unique perspectives and experiences on Lean implementation.

The podcast explores different aspects of Lean, including its history, principles, and tools, as well as its application in different industries and contexts. Graban and his guests delve into topics such as continuous improvement, value stream mapping, process improvement, and culture change, and Lean Startup, among others.

Particular emphasis is given to leadership and management system concepts, including the Toyota Production System and related methods. But, we don't talk about "Lean Six Sigma" much around here, if that interests you... but if you agree that Lean is more than "just a bunch of tools in the improvement toolbox," this is the place for you. We focus more on Lean as a culture, a philosophy, and a management system. You'll learn, and our guests will inspire you.

One of the unique aspects of the podcast is its frequent focus on Lean in healthcare. Graban is a well-known advocate for Lean in healthcare, and many of his guests are experts in this field. They discuss topics such as patient safety, quality improvement, and waste reduction in healthcare settings. They also share their experiences and successes in implementing Lean in hospitals, clinics, and other healthcare organizations.

Another notable feature of the podcast is its emphasis on practical advice and real-world examples. The guests share their experiences and insights into what works and what doesn't when it comes to implementing Lean practices. They provide tips for overcoming common challenges and share success stories that can inspire others to adopt Lean principles.

The podcast is also notable for its inclusivity and diversity. Graban features guests from a range of backgrounds and experiences. This diversity of perspectives enriches the discussions and provides a more comprehensive understanding of the challenges and opportunities of Lean implementation.

Overall, the Lean Blog Interviews Podcast is a valuable resource for anyone interested in Lean manufacturing and management. Whether you are new to Lean or a seasoned practitioner, the podcast offers insights, tips, and inspiration for improving your organization's performance and achieving your Lean goals. With its engaging format, practical advice, and diverse range of guests, the podcast is a must-listen for anyone interested in continuous improvement and operational excellence.

Visit the blog at www.leanblog.org. For feedback, email [email protected].

All past episodes, with show notes and more, can be found at www.leancast.org.
www.leanblog.org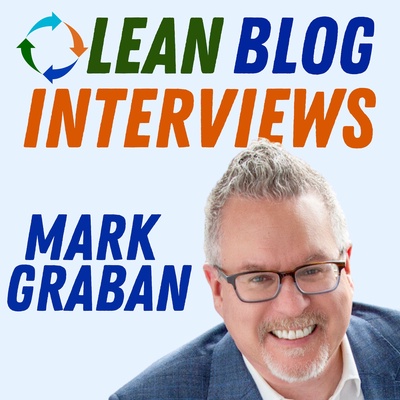 🎧 Podcast episodes
Listen to 747 episodes