Liar, Liar: Melissa Caddick and the Missing Millions
Since late 2020, the case of missing Sydney woman Melissa Caddick has captivated the country. A seemingly successful businesswoman from Sydney's eastern suburbs went missing after authorities raided her Dover Heights home amid questions over an unlicensed financial planning business.
Sydney Morning Herald investigative journalist Kate McClymont would reveal key details of a massive Ponzi scheme and a $23 million fraud that ripped off investors including her family and friends as Caddick lived the high life of overseas trips, cars and high end fashion. McClymont's coverage would win her a ninth Walkley Award.
Now McClymont and 60 Minutes' Tom Steinfort are set to present a breakthrough podcast Liar, Liar: Melissa Caddick and the Missing Millions that will follow the twists and turns of a case where everyone has a theory of their own. What happened to the money and what happened to Melissa? Liar Liar will reveal fresh details of the crime of the century through interviews with key players and takes listeners from upmarket jewellery auction rooms in Hong Kong, to the ski slopes of Aspen to private islands in the South Pacific.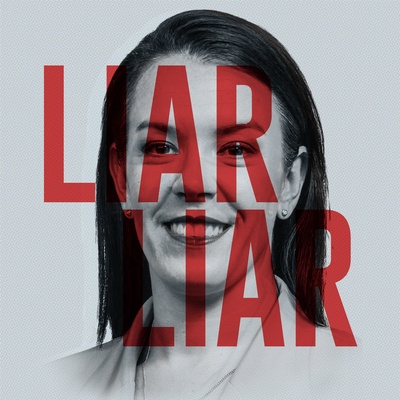 🎧 Podcast episodes
Listen to 19 episodes