Little Bird Told Me: A Mystic Podcast Novel and Audio Book
Hello. This is John Rhodes. I've decided to attempt to make this a free podcast novel again with the free podomatic hosting although it will be sort of telephone quality sound. I will test it and maybe boost the quality. For full quality sound go to: http://littlebirdtoldme.blip.tv. That site will eventually have all my 23 chapters posted there for free. Please consider buying my book though as a donation to the author.
This is a far-out hip, San Francisco audio book and podcast novel by John Rhodes that takes place in San Francisco, in the Haight called, "Little Bird Told Me". It is an Avant Garde story told in the 90's. Peace and love are main topics in the book just like with the hippies.
I also live in the Haight and have an audio/video Haight Street open mike poetry podcast called: Mystic Babylon at http://mysticbabylon.podomatic.com , which is also run as a free local TV show on the cable access Comcast channels. Please listen in, but just as people support Public Broadcasting, You can buy my 3 books in text from www.authorhouse.com and one book from audible.com .Please tell a friend! Note: also visit: http://www.rhodespoetry.com .
Note: There was some glitches the 29th of April or so because I was hasty and was redirecting you in audio to my poetry site instead of my podcast novel site. I have since corrected this error.
www.podomatic.com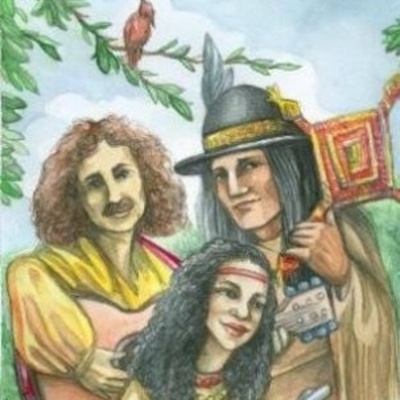 🎧 Podcast episodes
Listen to 23 episodes