Live Fearlessly Free with Heather Bunch
You are called to something greater than yourself, but with any dream comes fear. Fear tries to stop us and keep us playing small. Fears' goal is to keep you hiding, hiding your real self, stuffing your voice and limiting your impact in this world. It's trying to keep you safe, but nothing significant happens in our comfort zones. Learning to do it afraid opens the doors to our dreams.

In this podcast, I wish to lead us through a journey to help us Live Fearlessly Free, so we can stop hiding, show up fully ourselves and fulfill our God-given purpose–courageously.
heatherbunch.com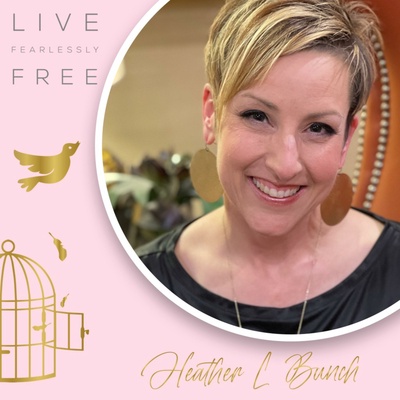 🎧 Podcast episodes
Listen to 280 episodes