Livin' La Vida Gokey
Livin' La Vida Gokey is brought to you in part by Talk About. Use Promo Code DANNY to get 1 month free at TalkAboutDiscipleship.com. 

Ever wonder what it's like to be a touring musician while also trying to keep up with real life as a husband and father to 4 kids? Add in a bilingual household with your in-laws, 3 dogs, plus some chickens & bees, and you've got the crazy that is Livin' la Vida Gokey!

Danny Gokey and his wife Leyicet invite you to join them on the journey, sharing a look at their life together from different cultural perspectives. They LOVE to laugh and have fun, but also to explore current hot topics and ask tough questions about faith that challenge you to deepen your walk with Christ.

In Season 1, you learned about them, their family and their story. Every episode features lively conversation, topics both fun and challenging, cultural diversity and lots of laughter, with behind the scenes looks at Danny's music and life at home.

Season 2 is a series called "Jesus and …" Danny and Leyicet are diving deeper into some of those hard faith conversations that we're being faced with today in hopes of discovering more about God, each other, and ourselves. We hope you'll join the conversation!

This is Real Life. Real Questions. Real Hope. This is Livin' La Vida Gokey.
www.accessmore.com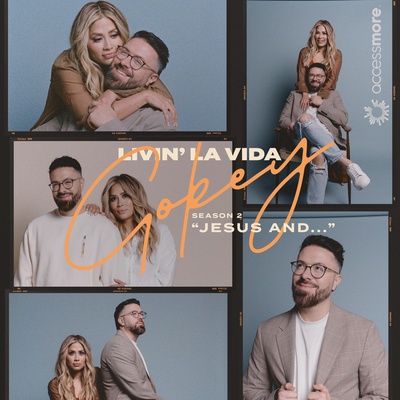 🎧 Podcast episodes
Listen to 19 episodes