Lyrics Of Their Life - The Music Biography Podcast
Lyrics Of Their Life is a Music Biography and Documentary style podcast that explores the extraordinary lives, lived by those that wrote or performed the songs we know & love.

Come on a journey with your host Adam Hampton as we take an in depth look through these musicians lives from their birth to the current day, or in some cases their death. Here you'll find complete biographies on legendary musicians such as Freddie Mercury, Stevie Nicks, Kurt Cobain, AC/DC, Prince, Tracy Chapman & Slash. Modern day stars like Ed Sheeran, Eminem, P!nk and Robbie Williams. To those currently rising in the industry such as Tones and I, Yungblud, The Kid Laroi and many more. As we learn of their triumphs, struggles and legacy as well as the many interesting stories behind their songs and hidden in their lyrics.

The podcast also includes the shows "The Weekly Mews", "On The Rise", "Where Are They Now" and loads of bonus content including interviews and specials. Enjoy!
www.lyricsoftheirlife.com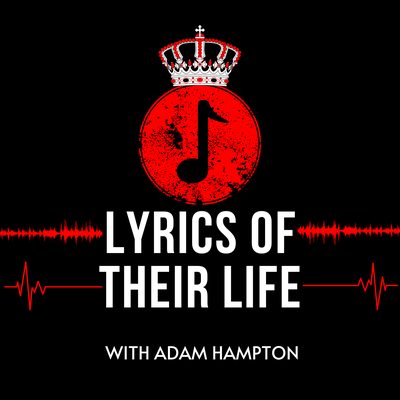 🎧 Podcast episodes
Listen to 87 episodes