Mai Virall (Inked Finger)
Rajmohan is a contemplative orator, writer, film actor and predominantly the man behind and in front of "Put Chutney" and "Rajmohan Report"- the social media channels that discusses socially relevant issues.

In Mai Virall (Inked Finger), Rajmohan aims to take a deep dive into the political atmosphere of Tamil Nadu just before the Assembly elections of 2021, and do a SWOT analysis of all the party alliances. He will be discussing 5 alliances in 5 episodes.
podcasters.spotify.com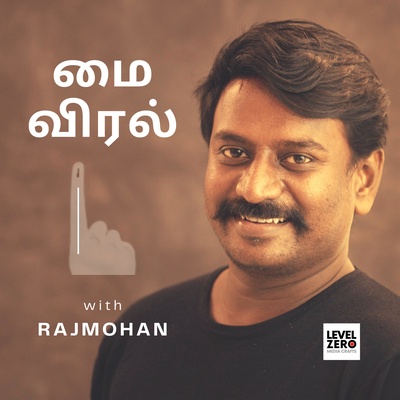 Vidukadai: Investigative Journalism episodes where International Politics, Current Affairs and Cultural Activities are discussed and debated. Support this podcast: https://podcasters.spotify.com/pod/show/americantamilradio/support
Hey Fellas!!! This is BaCk BeNcH TaLks!!! Feat. by Heisenberg,Jesse Pinkman & Saul Goodman Well!!! We explore many areas, touch every diversities like Cinema ,TV, Politics, Travel, Gaming, Technology, Society etc.. Listen to our latest episode and do subscribe and support us...
Brother Mohan C Lazarus is a global Christian leader. He travels across the globe preaching the Good News of Lord Jesus Christ. He conducts prayer conferences and Revival fasting prayer meetings for the revival and blessings of every city and country...