Marketing Agency Exposed Podcast
Do you own, run, or work in a marketing agency of any kind? Find honest answers to the questions you've been afraid to ask.

In the marketing and advertising world, agencies consistently proclaim that they are perfect experts at what they do. Spoiler alert: This image is just as curated as their #relevant Instagram feeds and trendy office spaces. The truth is, everyone struggles with similar questions and conflicts, but they wouldn't dare talk about them.

Hosted by three agency owners with a combined 40 years of experience, Agency Exposed is here to cut through the perfect facade and reveal honest, applicable agency advice for your business. Listen to us discuss what's working, what isn't, what we know, and what we don't - holding nothing back. These thought leaders have generated over $1 billion in revenue for brands of all sizes— and they're not afraid to ask the tough questions and discuss the answers together.

Pull up a chair and listen in as Agency Exposed reveals valuable insights for what's working and what's not in agency life today. They're pulling back the facade of a fancy espresso machines, craft beers on tap, and office dogs to expose the real issues agencies wrestle with on a daily basis. This is the podcast these guys wish they had when they first started, and the podcast everyone in this space needs today.

Join the discussion.
agencyexposed.libsyn.com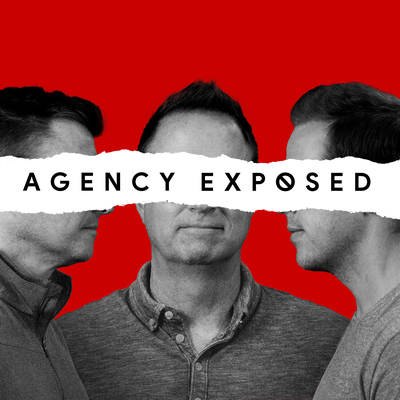 🎧 Podcast episodes
Listen to 137 episodes