NACA - American Dream Podcast. Fighting for Economic Justice with NACA's Best in America Mortgage
The American Dream Podcast from NACA (Neighborhood Assistance Corporation of America) gets you a first row seat to all the know-how to access NACA's Best in America Mortgage: No Down Payment, No Fees, No PMI, a Below Market Fixed Rate with no consideration of your Credit Score. You will hear stories and news about how we fight Economic Justice and predatory lending. In addition you will hear about NACA's community advocacy efforts and how we help build strong, healthy neighborhoods in urban and rural areas nationwide through affordable homeownership.Welcome to NACA!

---
Hosted on Acast. See acast.com/privacy for more information.
naca.com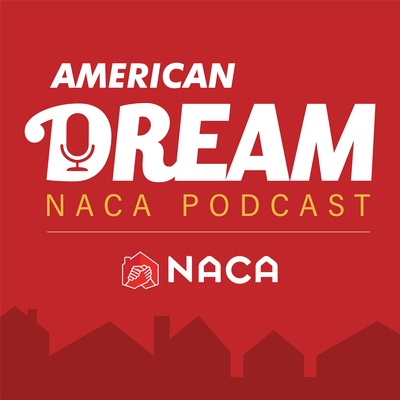 🎧 Podcast episodes
Listen to 76 episodes