Natural Health Matters
Natural Health Matters is all about maximizing your health potential so you can look and feel your best at any age. If you'd like to turn back the clock and look and feel the way you did 10 years ago, you owe it to yourself to subscribe to this show.

Here, natural means according to God's design. We maximize our health potential by aligning our lives more fully with God's natural design for spirit, mind, and body. The medical approach is great with emergencies, but with chronic health challenges, natural lifestyle modifications work better. Rather than trying to outsmart our design with drugs or bio-hacking, my approach to health cooperates with our design.

Real health is more than just the absence of disease. Not only that, "Eat less and exercise more" doesn't work! The most effective way to build health is to address the whole person. When we're experiencing vitality in all 3 areas of the human condition, we're in better positions to reach our full health potential and experience the abundant life that Jesus came to bring.
www.davidsandstrom.com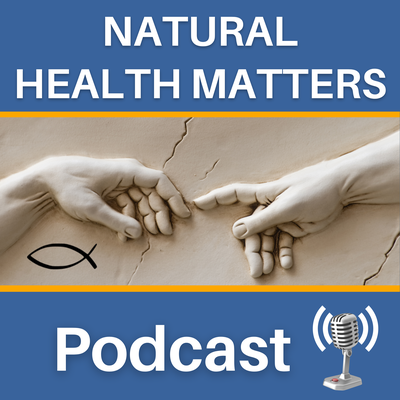 🎧 Podcast episodes
Listen to 125 episodes