New Leaf
The New Leaf Podcast was created by Host Laetitia for new and working mums everywhere.

Laetitia interviews women from a variety of industries, to share their journeys of what happened to their professional and personal identities when they had their babies, turned over their new leaf, and headed back to work - exploring the good, the bad .... and the ugly, with humour and vulnerability.

By interviewing women from every possible industry, New Leaf's mission is to revolutionise the way we look at pregnancy, birth and motherhood - taking the judgment, pressure and expectations out, and put the confidence back in, so that one day we can all say that it's my motherhood, my choice - however you decide to do it.

You can find Laetitia on twitter and instagram at @newleafpodcast if you want to continue the conversation, with the hashtag, #mymotherhoodmychoice

New episodes every fortnight.

Subscribe here at https://newleafpodcast.substack.com to access The Nutshell, a weekly write up of episodes, motherhood tips, tricks and tantrums, straight to you phone. Doing all of the Googling... so you don't have to.
newleafpodcast.podbean.com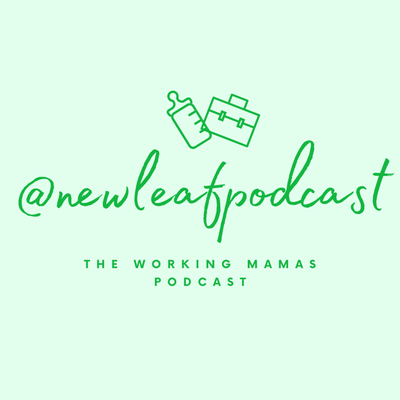 🎧 Podcast episodes
Listen to 27 episodes