News Not Noise
I'm Jessica Yellin, the founder of News Not Noise. For years, I worked in network news at ABC, MSNBC, and CNN, where I was the Chief White House Correspondent. I've reported from around the world and won awards.

The more years I got under my belt as a reporter, the more I became convinced that the news doesn't speak to a large part of the audience.

In the summer of 2018, I did something different. The midterm elections were approaching and friends asked me to explain what the heck was happening in the political cycle.

So, I picked up my phone and began posting short, daily explainer videos on Instagram. What started with me and a ring light is now a small team, dedicated to giving you news in a different voice. We aim to provide facts, not panic attacks. We interview real experts — not pundits.

My goal is to provide the understanding you need to engage in the conversation and take action in the world.
newsnotnoise.com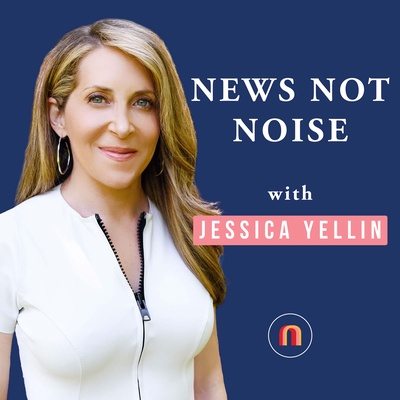 🎧 Podcast episodes
Listen to 65 episodes