No Suggestion: An Improv Comedy Talk Show
No Suggestion with Ralf Jean-Pierre, and Xavier Pearson, is weekly improv comedy chat-show on Radio Free Brooklyn. Each week Ralf will have an engaging conversation with a respected improv comedian, from NYC, or abroad. These personal, compelling, wide-ranging conversations will will erupt, without warning, into spontaneous improv scenes based on any interesting topic or idea Ralf and his guest land upon. This collision of meaningful conversation, and silly, spontaneous improvised sketches make for an hour of hilarious and breathtaking entertainment every week, on No Suggestion.

Precious Gorgeous, aka Ralf Jean-Pierre (@preciousgorgeousralf), is a first generation Haitian-American rapper-songwriter, actor, and comedian from Brooklyn, NY. Find more of his work at www.preciousgorgeous.me.

Xavier Pearson (@xavieroloi) is an actor, improvisor, and comedian from New Jersey by way of Central America. He performs twice a month with the Armory and all over NYC.
radiofreebrooklyn.org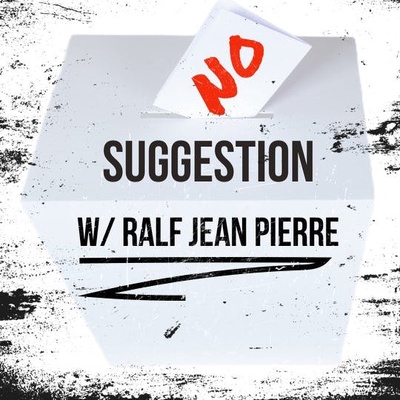 🎧 Podcast episodes
Listen to 32 episodes