Oh Those Toes: Foot Fetish Podcast
"The podcast that starts off on the right foot".
Perspectives on foot fetishism, kink, and adult entertainment and sex work, hosted by Ennie and TopToes, two friends who've both spent years in the foot fetish community. Bringing both a male and female perspective to the show, they discuss all manner of topics of feet and the foot fetish world, and talk to guests from throughout the fetish community. A podcast for the long time foot fan and the curious as well, Oh Those Toes, for foot fetishists by foot fetishists.
ohthosetoes.com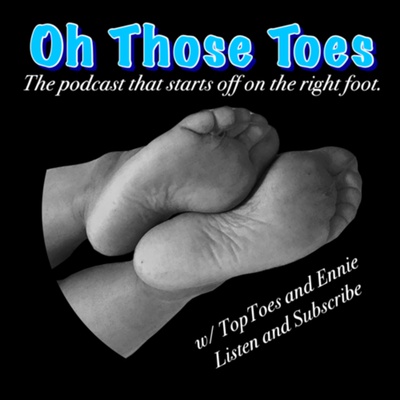 🎧 Podcast episodes
Listen to 153 episodes