On Being with Krista Tippett | 5 minute podcast summaries
5 minute summaries of On Being with Krista Tippet's podcast episodes. Get the best insights and ideas in much less time, more at owltail.com

Written summaries: https://www.owltail.com/summaries/3958-on-being-with-krista-tippett

Other podcast summaries in Apple Podcasts: http://bit.ly/5-min-summaries

Other podcast summaries In other apps, search 'podcast summaries'.

Groundbreaking Peabody Award-winning conversation about the big questions of meaning — spiritual inquiry, science, social healing, and the arts. Each week a new discovery about the immensity of our lives. Hosted by Krista Tippett. New conversations every Thursday, with occasional extras.
www.spreaker.com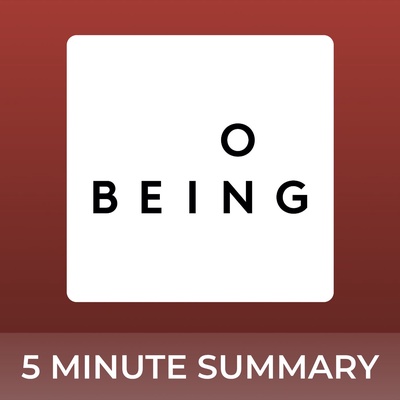 🎧 Podcast episodes
Listen to 20 episodes