Online Business Edge
Do you dream of quitting your day job and starting a business that gives you the freedom to spend your time in a way you value? Chances are you're ready to stop living paycheck to paycheck, but you're also smart enough to know that starting an online business isn't as easy as today's influencers make it out to be.



We get it — taking the leap of faith to start an online business can feel overwhelming, confusing, and downright terrifying. Lucky for you, you don't have to figure it out alone.



Here at Kajabi, we're known for one thing: helping everyday people just like you turn your knowledge into income and create successful businesses online. With our simple all-in-one platform, we've paved the way for over 100,000+ people to create 300,000+ products and collectively earn over $3.9 B+ in revenue — and we're here to show you how to do the same.



Join us each week to hear REAL stories from REAL people who have created REAL success with their online business, and get the practical...
onlinebusinessedge.podbean.com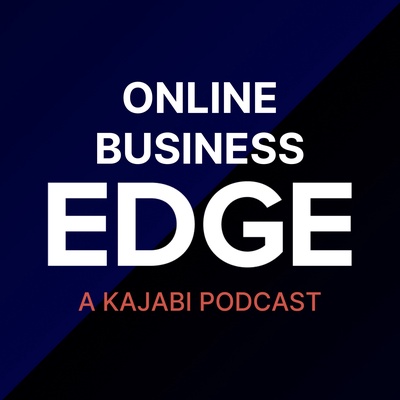 🎧 Podcast episodes
Listen to 92 episodes