Open Sky Fitness Podcast
Rob & Devon Dionne have been in the health and fitness world for over a decade. Devon is a Holistic Nutrition Counselor and GYROTONIC® Instructor. Rob is a certified personal trainer with NASM, holding advanced certification, CES, PES, MMA, and Weight Loss Specialist. He's also a level 1 Crossfit Instructor. This husband and wife team redefine what it means to be healthy in this fast pasted, hectic world we live in.

The Open Sky Fitness Podcast is perfect for men and women who are trying to get back in shape after neglecting their health after years of focusing on their jobs or building a family. Remember what it was like when you were 20 years old? Diet and exercise wasn't a thing. If you worked out for a few days or stopped eating cheese burgers for a week, you'd drop ten pounds. Too bad we can't live in that reality forever. Welcome to life after 30.

Rob & Devon would like to help you find the right path for this moment in your life. We don't believe in going on a diet. We don't believe there's only one way to achieving the body you want. We do believe in creating a lifestyle that allows you to have the best of both worlds...eating delicious food and being healthy at the same time. It is possible. Just listen to our show and you'll see!

If you have questions you'd like us to answer on our show or via email, feel free to contact Rob. If you'd just like to write us a letter and give us your feedback, we'd love that too. Send everything to [email protected]

Thanks for listening! Enjoy the show.
www.openskyfitness.com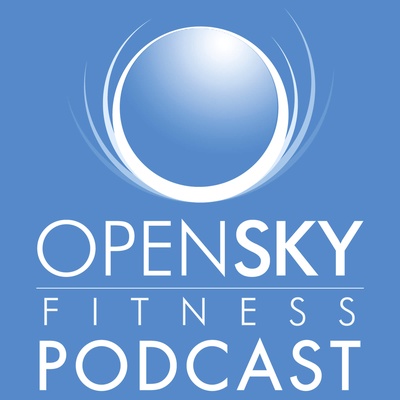 🎧 Podcast episodes
Listen to 347 episodes