Over My Dead Body
Over My Dead Body is an anthology series about people who are pushed beyond their limits and do unspeakable things.
Season 4: Gone Hunting - When Mike Williams vanishes on a hunting trip, the authorities presume he was eaten by alligators but one woman begins to suspect the true predators may lurk much closer to home. It sets her on a tireless crusade to uncover what really happened to Mike. A story about an obsessive love affair, a scandalous secret and a mother's battle for justice.
Season 3: Fox Lake - A small town cop is gunned down in a swamp in the summer of 2015. He quickly became a martyr in the national media, until a dogged investigator uncovered the officer's bizarre and dark past. When the truth comes out, the townspeople must reconcile betrayal, corruption and the secrets of an American hero.
Season 2: Joe vs. Carole - Joe Exotic is a man who devoted his life to raising and breeding exotic animals, but throughout his career, he's made a lot of enemies. Most notably Carole Baskin. The feud between them gets messy, vicious, and outrageous -- until both of them are pushed far beyond their limits. To listen to Over My Dead Body Season 2: 'Joe vs. Carole' listen on Amazon Music or subscribe to Wondery+. Watch the television series based on the podcast 'Joe vs. Carole' streaming now on Peacock: smarturl.it/Joe_vs_Carole
Season 1: Tally - When this "perfect" couple's relationship falls apart, it leads to a bad breakup, a worse divorce, and a murder case involving a menagerie of high-priced lawyers and unexpected co-conspirators.
Listen to Seasons 2 and 3 of Over My Dead Body exclusively, and ad-free, on Wondery+ or on Amazon Music with a Prime membership or Amazon Music Unlimited subscription. Join Wondery+ here: https://wonderyplus.com
wondery.com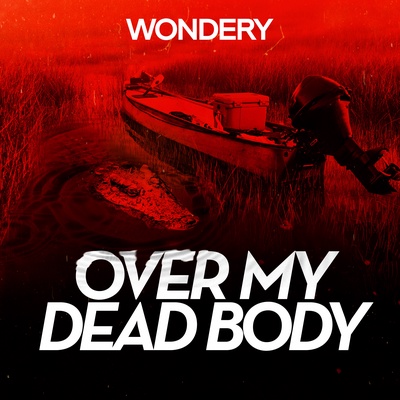 🎧 Podcast episodes
Listen to 47 episodes