Pivot 2 Thrive - Mindset, Marketing, Sales Strategies - Business Coaching & Marketing Podcast
Pivot 2 Thrive - Mindset, Marketing, Sales Strategies - Business Coach Podcast is hosted by Dr. Priya Jaganathan (affectionately called PJ) an academician turned Business Coach.

Priya was able to quit her 6-figure salary that didn't excite her to transform lives of people who are in similar position. Priya is truly authentic and relatable to the millennials as she shares her fair share of struggles on how she managed to be in a full-time job, side hustling as a Business Coach, manage 2 YouTube channels, 2 Podcasts, and 9 remote staff along with her 2 hyperactive kids, and an Indian husband who would love fresh hot food served on the table every meal.

Priya strongly believes small changes to routine and small pivots in business strategies can have a massive impact on Individuals and Businesses. Priya specializes in Online Marketing & Sales strategies for small businesses & helps businesses grow their online presence and generate leads with custom-designed marketing and sales strategies. Priya strongly believes her mentoring will support businesses with strategic pivots to mindset, marketing, and sales strategies to achieve the desired outcome.

Let's start to make small Pivots to Thrive.
drpriya.podbean.com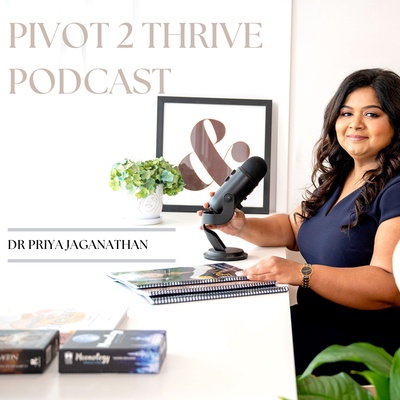 🎧 Podcast episodes
Listen to 17 episodes