Ball Don't Lie | NBA Basketball Podcast
Irreverent. Informative. Unbiased. This is BALL DON'T LIE, version 2.0. Yahoo Sports' lauded NBA blog is resurrected in podcast form, bringing you an array of voices, personalities and new audio series each week and throughout the entire NBA calendar.
Vincent Goodwill kicks things off every Monday with GOOD WORD WITH GOODWILL, as he chats with his friends from around the league to deliver energetic takes on the NBA's most interesting storylines. Jake Fischer & Dan Devine bring things home at the end of the week with NO CAP ROOM: a chat show, a game show, a front-office show and a vibes show all wrapped up in one.
BALL DON'T LIE debuts Monday, March 20. Stay subscribed to BALL DON'T LIE as Yahoo Sports premieres new NBA podcasts on this feed throughout the year.
art19.com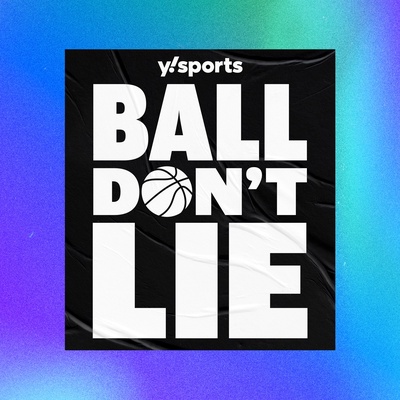 🎧 Podcast episodes
Listen to 140 episodes