PsychSessions: Conversations about Teaching N' Stuff
The original PsychSessions podcast is co-hosted by Garth Neufeld from Cascadia College and Eric Landrum from Boise State University. We leverage our connections with psychology teachers from all levels (high school, community college, college, university) as well as individuals from other occupations to have meaningful conversations about what it means to be an educator. Of course, we veer away from the teaching conversation from time to time to hear about origin stories and the personal perspectives of our guests, touching on current events and topics of interest.

Our ASKPsychSessions feature is hosted by Marianne Lloyd from Seton Hall University. For ASKPsychSessions, listeners submit questions about teaching and learning, and Marianne interviews experts and posts short features with the question and answer together. These features are often be thematically grouped, such as information about making the sudden pivot to online instruction or various aspects of improving equity, diversity, and inclusion instruction in your course.
psychsessionspodcast.libsyn.com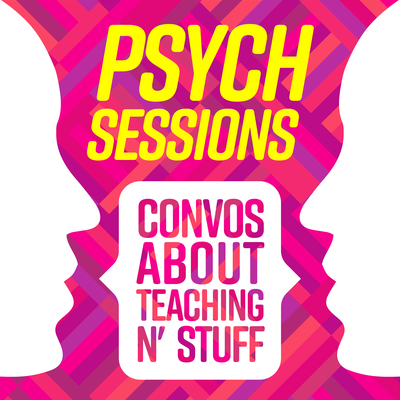 🎧 Podcast episodes
Listen to 522 episodes