Quick Silver
What does a reformed cat burglar do when he has only months left to live? Sylvester "Silver" Larcini decides to test his skills one last time and pulls off the caper of his life by robbing the mansion of the mysterious Sherman Lord. Unfortunately, Lord has access to powers and resources far beyond anything Silver ever imagined. He kidnaps Silver's wife and unleashes a worldwide manhunt against him.

On the run, Silver encounters Morrigaine, a confused and eccentric young woman who claims to be a sorceress. She promises to help Silver rescue his wife if he helps her complete her murdered father's quest to restore magic to the world.

Despite his skepticism that magic exists, and despite her doubts that high technology isn't some form of magic, they form an unlikely partnership...and soon learn how much they need each other's unique talents in order to face the technological and supernatural forces Lord arrays against them.

Hugo, Nebula and LOCUS Award-winning author David Brin critiqued Quick Silver during its development, and declared the author has a real talent for writing and that the novel "shows real promise!"

See Jane Doe's review of Quick Silver at http://authorjanedoe.wordpress.com/2012/06/29/up-coming-author-review-quick-silver/

UPDATE: As of 9/13/2013, the original version of the novel has been replaced with a revised story and a completely new narration recorded with higher quality equipment. Enjoy!

-----

Please leave a comment. Your feedback is important and appreciated!
scribl.com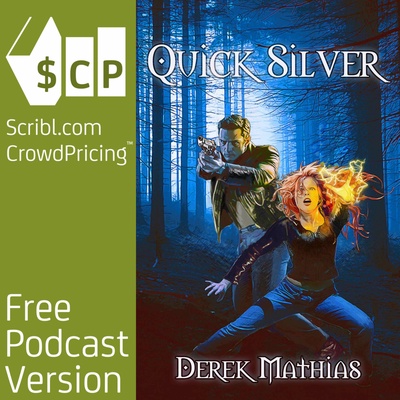 🎧 Podcast episodes
Listen to 35 episodes