Reading Dune
Together, Evan (who has not read Dune at all,) & Caleb (who has read the whole series through a couple of times) will journey into where the SPICE MUST FLOW.

Arthur C. Clarke described Dune as "unique" and wrote, "I know nothing comparable to it except Lord of the Rings."

The Louisville Times wrote, "Herbert's creation of this universe, with its intricate development and analysis of ecology, religion, politics, and philosophy, remains one of the supreme and seminal achievements In science fiction."
www.readingdune.com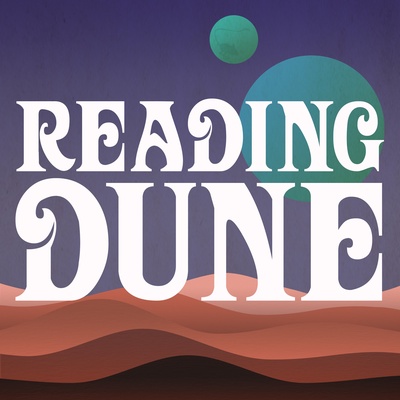 🎧 Podcast episodes
Listen to 89 episodes