Real Estate Marketing for Investors & Agents on the CarrotCast Podcast
The CarrotCast podcast is a 2x weekly show to help you dial in your marketing strategy, so you can generate consistent & predictable motivated seller leads, and build a business of freedom and impact. Over 1 Million+ downloads! If you're a real estate investor, wholesaler, or agent and you're tired of running on the marketing hamster wheel, you're not alone — we're here to help.

Tuesdays: Relevant, digestible, real estate online marketing strategies from the most successful real estate investors (primarily wholesalers & flippers) & agents. From SEO to video marketing, negotiation, and more — hosted by Brady Winder, content strategist for Carrot.com.

Thursdays: "Trevor Truck Talks" - Grow as a leader & go behind the scenes with Carrot's CEO, marketing genius, and real estate investor, Trevor Mauch. Get the mindset shifts, and lessons learned from growing one of America's fastest-growing companies so that you can implement them in your own business. These are some of our listener's favorites.

Featured on the Bigger Pockets Podcast, LabCoat agents, GSD Mode, Real Estate Rockstars and much more. A few friends of the podcast: Max Maxwell, Pace Morby, Jamil Damji, Tom Krol, Cris Chico, John Martinez, Steve Trang, Dan Martell, Greg McKeown, and more.
carrot.com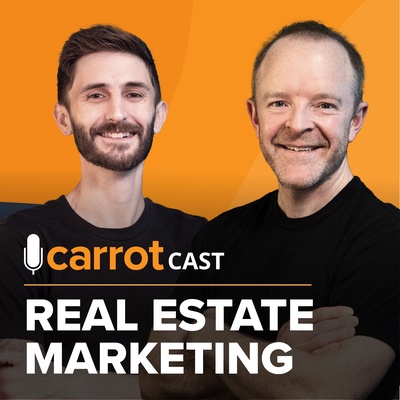 🎧 Podcast episodes
Listen to 559 episodes