Reign Reviews and After Show - AfterBuzz TV
The Reign After Show recaps, reviews and discusses episodes of The CW's Reign.

Show Summary: Queen of Scotland Mary Stuart travels to France with four ladies-in-waiting to secure her politically strategic engagement to the king's son, Prince Francis. Mary and Francis share a mutual attraction, even though he has reservations about the wisdom of an alliance with Scotland. Complicating issues is Bash, Francis' illegitimate half-brother whom Mary finds herself drawn to in spite of herself. The French Court is also full of less romantic challenges for Mary, who finds her engagement — and life — threatened until she finds an ally in a mysterious shrouded guide. With all that she faces, Mary rallies, readying herself to rule and trying to find a balance between the demands of her country and those of her heart.
www.afterbuzztv.com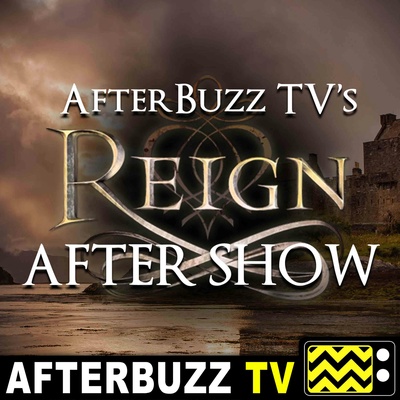 🎧 Podcast episodes
Listen to 73 episodes