Relationships Rule
Imagine that 68% of our clients leave because they feel we don't care. Then visualize having authentic heart-based retention strategies, proven to minimize client losses, while organically generating a substantial number of loyal clients through referrals.

Catch a glimpse of how Janice opens a conversation by applying her fine-tuned curiosity. Notice how genuinely interested she is in building a relationship with her guests – heart-based business owners and entrepreneurs. In mere minutes, guests generously share their most sweet and powerful retention systems that you can adopt today!

As a seasoned relationship marketing specialist, Janice invites us to listen in weekly, as she reveals how to nurture and build relationships in real-time.

The Relationships Rule podcast's aim, is to help you naturally ease your networking fears, so you can adopt strategies that amplify your client list, because the facts are, that today, success is built on a foundation of strong relationships. You can relax now, knowing you can activate your relationship marketing plan, by simply tuning in to Relationships Rule each week.
www.janiceporter.com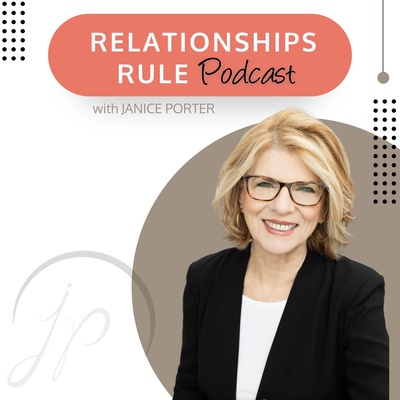 🎧 Podcast episodes
Listen to 247 episodes