Remembering Desert Storm
Lieutenant Colonel (Retired) Philip Forsberg



Philip Forsberg was born and raised on Long Island, NY. He was commissioned in the Regular Army in May of 1982, and after Infantry Officer Basic and Airborne School, he reported to Fort Rucker, AL where he spent a short time as a rifle platoon leader in Company C, 509th Parachute Infantry Regiment (Pathfinder) (Airborne). Philip graduated from flight school in 1983. Philip flew sixty radio reconnaissance missions in the RC-12G aircraft, in Honduras, employing a system called "Crazy Horse ".

He was a surveillance platoon leader in Company A, 15th Military Intelligence Battalion, at Fort Hood.

During OPERATION DESERT SHIELD, Philip arrived in Saudi Arabia as acting commander of Company A, and established our base of operations awaiting the arrival of our aircraft and most of our other pilots who were deploying them to theater.

On 17 January 1991, Philip became the first pilot to log Combat time in the Mohawk since the Vietnam War. He flew more than 100 hours of combat time in support of OPERATION DESERT STORM in Saudi Arabia, Kuwait and Iraq.

On 1 June 1991, Philip resigned from the Regular Army after ten years of commissioned service, and secured a job as an airline pilot, and joined the District of Columbia Army National Guard, assigned as Commander, Company B, 1st Battalion, and 132nd Aviation Company. In August 1995, he was ordered back to active duty as Commander, Atlanta Regional Flight Center.

In 1997, Philip was reassigned to HQ National Guard Bureau in DC, where he served as a legislative liaison. In 1991, Phillip assumed command of the Fixed Wing Army National Guard Aviation Training Site (FWAATS) in Clarksburg, WV. After one year at FWAATS, he resigned from active duty to return to the airline, and joined the Georgia Army National Guard.

In September 2001, Philip transferred to the US Army Reserve and was assigned as Emergency Preparedness Liaison Officer (EPLO) to the State of Florida.

In 2006, he was mobilized from the US Army Reserve to support the implementation of unmanned aircraft in a staff position at Fort Rucker. Philip demobilized in 2008, and secured a position with an international cargo airline. After only a few months, he was ordered back to active duty in the Regular Army to serve on the Army Staff in Washington, where he finished his 29 years of commissioned service as Director of Policy Plans and Programs for the US Army Aeronautical Services Agency, retiring in June 2011, and returning to his civilian job until retiring in 2018.
www.americaswebradio.com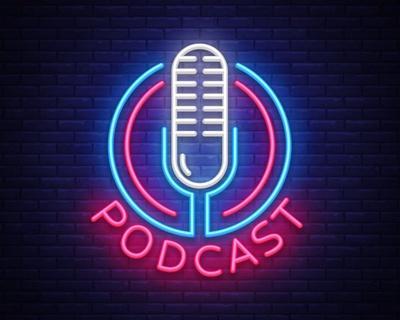 🎧 Podcast episodes
Listen to 75 episodes