Renovation Made Right
Every homeowner has some fears about the remodeling industry. Just about every homeowner considering a remodeling project is nervous. They hear horror stories from their neighbors and friends about damage to homes, contractors taking deposits and never showing up, and even being sued by injured employees! That, in conjunction with the multitude of bad reviews on websites like Yelp and Google, makes the words "scary story" and "remodeling" practically synonymous. It does not have to be like this. Education is the key to a great remodeling experience!
Join Dave and Brenda Bryan, veterans of the industry and owners of the successful and highly-respected design/build remodeling company Blackdog Builders, as they guide you through what you need to know when pulling together a remodeling project. Dave and Brenda will dive into the often confusing, misleading, and downright stressful world of residential remodeling. Whether you want to learn how to select the right project, or what flooring works best in a kitchen, or how to choose the right contractor to work with, or have absolutely no idea where to start, this is the podcast for you. It will be fun, informative, and save you time and money!
---
Hosted on Acast. See acast.com/privacy for more information.
renovationmaderight.com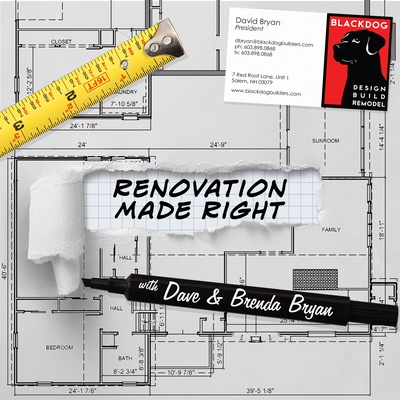 🎧 Podcast episodes
Listen to 114 episodes