Scale Up With Nick Bradley
Welcome to "Scale Up with Nick Bradley".
In this podcast, we will show you how to scale up your business and your life! So you can achieve greater freedom, wealth and impact, and live life on your terms.
Ranked #1 business podcast in the U.K. on iTunes and Spotify, we will help you go from start-up to scale-up and beyond:
How to significantly grow your business; how to create commercial strategies that drive predictable revenue; how to leverage systems and processes to free you up from day-to-day operations; how to raise funding and investment; how to generate fast scale via business acquisitions; how to exit your business for life-changing money; ultimately, how to build your empire!
You can only scale a business to the level of your identity, so week in and week out we'll be bringing you inspiring guests to help you on your journey. You see, it's not just about spreadsheets and strategies ... it's about mindset, skillset, purpose and belief - learning from people doing extraordinary things, and making a bigger impact - so you can too.
Introducing your host - entrepreneur, investor and scale-up specialist, Nick Bradley:
- Over 10 years in Private Equity
- 117 acquisitions
- 25 business exits
- $5.3bn in deals
- #1 ranking business podcast in the UK … over 600,000 downloads in 130 countries
- "In business and in life - be grateful, be brave, have faith, show up!"
Contact details:
Work with Nick: https://highvalueexit.com 
Nick's Facebook page: https://highvalueexit.com/fb
Nick's LinkedIn: https://highvalueexit.com/li
Nick's Instagram: https://highvalueexit.com/ig
www.fielding.global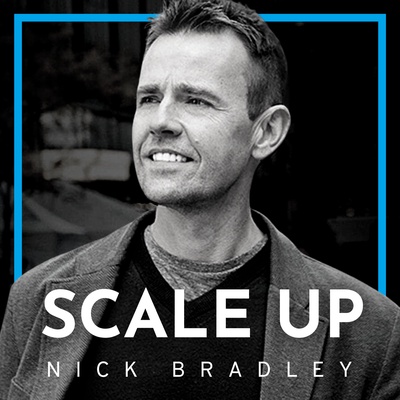 🎧 Podcast episodes
Listen to 372 episodes