Science + God with Dr. G VIDEO
Science + God is sponsored in part by Dwell Bible App. Save 30% off Dwell for Life at DwellApp.io/DrG.
Welcome! On this unique podcast, Biblical truths team up with the latest science to enrich, expand, and rock your worldview. It's a stunning journey from the subatomic to the astronomical to an unseen universe beyond human comprehension. Dr. Michael Guillen – a Christian who has won three Emmys, written international bestsellers, taught physics at Harvard, hosted on The History Channel, and for fourteen years was the Science Editor for ABC News (appearing regularly on Good Morning America, 20/20, Nightline, and World News Tonight) – explains the truth about YOU (body, brain, mind, and spirit) … about the COSMOS ... and about GOD, as revealed by the Bible and front-line scientific research. Dr. Guillen feels called to host Science + God. On every single journey he engages you with his famous intelligence, humility, enthusiasm, and ability to make even the most complex subjects easily understandable and riveting!
www.accessmore.com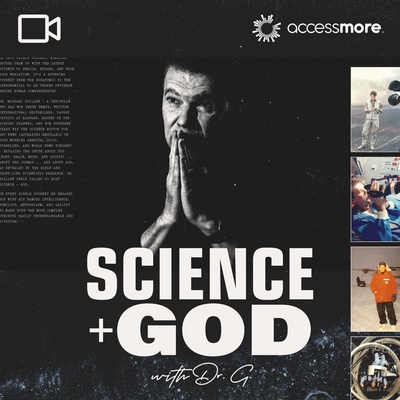 🎧 Podcast episodes
Listen to 115 episodes