Silly and Funny Things
Silly and Funny Things were improvised stories created as a way to calm our children when they were afraid to go to sleep. These stories were told for years before we got smart and started to record them. They are (usually) super silly and funny. WARNING: These were designed to make our kids laugh, which means they have a lot of potty humor in them.

A few things to know: Each kid gets to pick a word that will show up somewhere in the Silly and Funny Thing. None of these stories are edited (who has time for that) and they are told at bedtime so they include everything from idle chit-chat to us reprimanding our kids - a very immersive experience. The only other thing you need to know is that when we started these stories the boys' had a baby brother who wasn't yet talking, but in Silly and Funny Things his nickname is Shmuley and he is a baby genius with a laboratory under our house.

This podcast was created as a 2018 Father's Day Gift to the storyteller extraordinaire! Happy Father's Day!!!!!
sillyandfunnythings.libsyn.com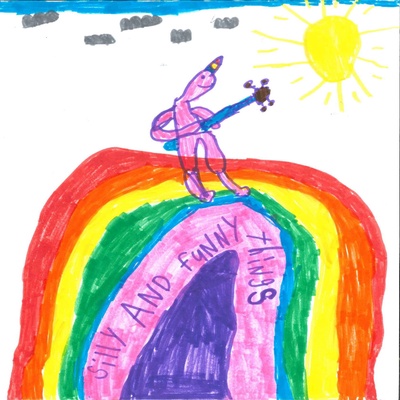 🎧 Podcast episodes
Listen to 27 episodes