Six Degrees of WTF
Just a gal and her gay best friend talking about unsolved mysteries, urban legends and the weird & macabre.

Friends for 20 years, O'Dell & Erin have always loved talking about true crime, unsolved mysteries and the creepy things some swear are true. Join us each week as we discuss cases and stories full of all kinds of WTF moments with a little snark and a lot of sass. Become an Acast+ member! (This membership does not include all of the perks provided to Patreon members. See the description for details.) https://plus.acast.com/s/six-degrees-of-wtf.
Hosted on Acast. See acast.com/privacy for more information.
www.spreaker.com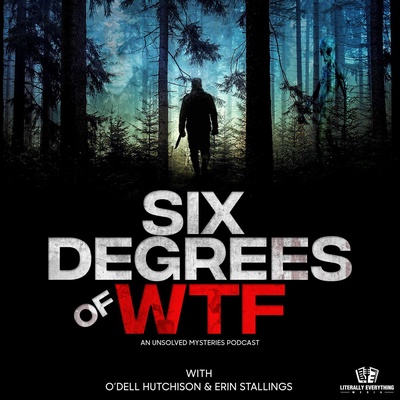 🎧 Podcast episodes
Listen to 217 episodes