Social Entrepreneurship Now Podcast
The Social Entrepreneurship Now Podcast offers an opportunity to individuals to create societal/economic value on a sustainable basis through partnership and collaboration with the business sector, public health agencies, and community organizations. Social entrepreneurship is a natural expression of visionary leadership designed to meet vast societal needs not easily addressed under current business models. Most importantly social entrepreneurship involves loving kindness.

Leaders come to this podcast to learn how to be more transformational, more socially conscious in their efforts, and how to create more inclusive teams. What are your diversity and inclusion goals? What are your social impact goals? Whatever your goal, I'm here to coach you and help you to take the next brave step.
diversityandinclusioncoach.com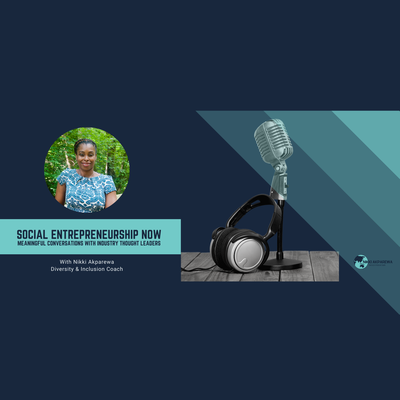 🎧 Podcast episodes
Listen to 44 episodes