Spa Skin and Beauty
Skin Enthusiasts, sisters, and esthetician Lindsey Holder and Ashley Renken bring you weekly episodes filled with skin and beauty topics to help you transform your approach to skincare, beauty and overall wellness.
Join lapree beauty, our anti-aging skin care community at www.lindseyholder.com
Lindsey has over a decade of experience as both a licensed Esthetician and a spa owner. She noticed the majority of her clients wanted to achieve their anti-aging skin care goals at home.
Ashley has been researching skin care since her 20s and practicing anti-aging skincare regimens from home with products and devices. She holds a master's degree in Education which she uses to research the shows products, ingredients and devices that they share.
Both sisters are in their 40's and want to show you how you can achieve younger and healthier looking skin with products and devices that actually work! Expect this sister duo to leave out the fluff and bring you value and insight.
Please rate our podcast if you are enjoying the show! It would mean so much!
lindseyholder.com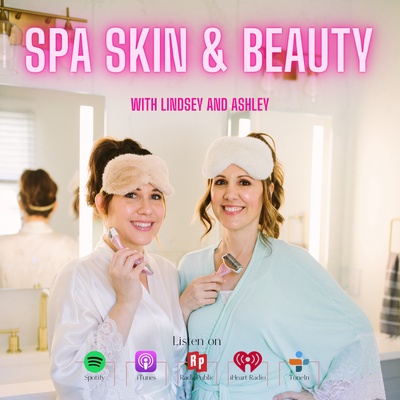 🎧 Podcast episodes
Listen to 100 episodes