Spaces Between
Hi, I'm Gina Minardi, a licensed therapist. 

From rehabs in Malibu, to homeless shelters in East LA, and now in my private practice, I've witnessed the spectrum of human beings struggle through their stories, trauma, and healing. I've also observed my own — and it has been both painful and beautiful.

Growth, self-actualization, and a spiritual practice are not for the faint of heart.

There's no one "right" way to heal and you truly are your best resource.  Therapists, healers, shamans, and intuitives are meant to support you on your path — but they don't have all of the answers. 

You do.  

"Spaces Between" is a podcast about the spaces between laughter, tears, thoughts, stories, breath, ego, soul, and growth.  It's about personal liberation, inner knowing, and the tools that will get you there. 

I will cover topics that make many of us uncomfortable – and interviewing people who are willing to go there.
ginaminardi.libsyn.com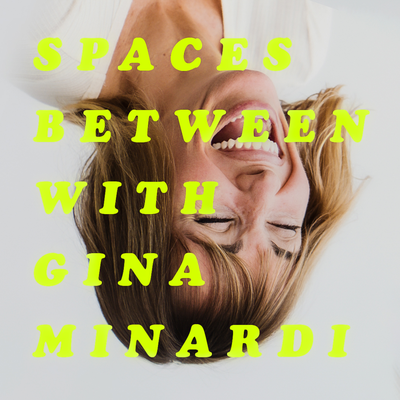 🎧 Podcast episodes
Listen to 40 episodes