Startup Street Presents: Corner Launch
A fun, creative and interactive show focused on entrepreneurship, small business and startups.

Each week, co-hosts Jeremy Griffin, Gina Marie, Greg Miceli and Danny Verocchi get together to discuss the ins-and-outs of entrepreneur life, with guests popping in to join them.

Produced by Startup Street, a small business marketing agency focusing on websites, video, branding, podcasts and strategy.
www.spreaker.com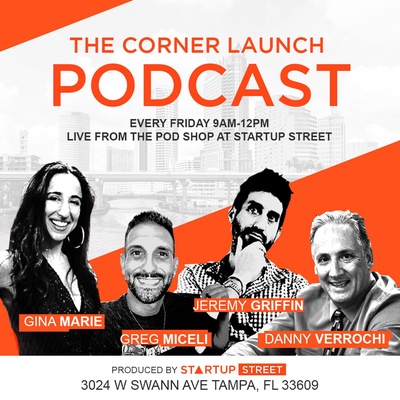 🎧 Podcast episodes
Listen to 27 episodes