Sticky Note Marketing with Mary Czarnecki
How do I create more leads for my business? How do I grow my audience and authority? How do I build my brand and grow faster? These are just some of the top questions that marketing strategist and speaker, Mary Czarnecki, digs into on her weekly Sticky Note Marketing Podcast. 
In each episode, Mary brings you ACTIONABLE marketing lessons that she's learned through 20 years of experience working with both big brands and scrappy start-ups. Whether you have a new launch or an established business, learn the latest marketing, social media, conversion optimization, brand positioning, and sales funnel strategies that work today.
Each episode is designed to help you take immediate action on the most important strategies for launching, growing, and scaling your brand and business. Mary's clients say that her specialty is turning complicated marketing strategies into actionable, easy to understand steps. Thinking about launching a new product or service offer? Want to generate more consistent leads and prospects? Need help with your social media presence? Discover why global brands, local businesses, and online entrepreneurs turn to Mary Czarnecki to optimize their marketing, to make sense of ever-changing online marketing landscape, and to and help lay a strong foundation to build a brand and business that lasts.
---
Hosted on Acast. See acast.com/privacy for more information.
maryczarnecki.com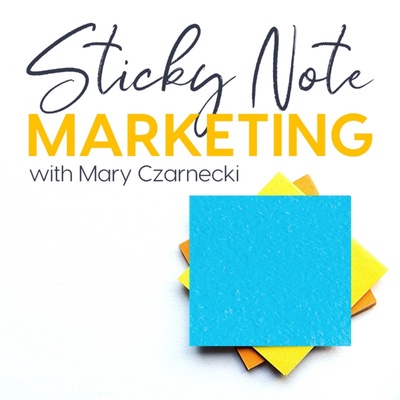 🎧 Podcast episodes
Listen to 58 episodes