Stories Are Soul Food
Best Selling Author N. D. Wilson and Editor Brian Kohl host the Stories Are Soul Food podcast! The podcast that helps feed the right kind of loyalties and shape affection for the first and the greatest Author, Jesus Christ. This podcast is made possible by support from the Great Homeschool Convention and the team at Canonball Books.

Great Homeschool Conventions are the Homeschooling Events of the Year, offering outstanding speakers, hundreds of workshops on today's top parenting and homeschooling topics, and the largest homeschool curriculum exhibit halls in the USA. We believe passionately in the God-given right and responsibility of parents to train and educate their children.
storiesaresoulfood.com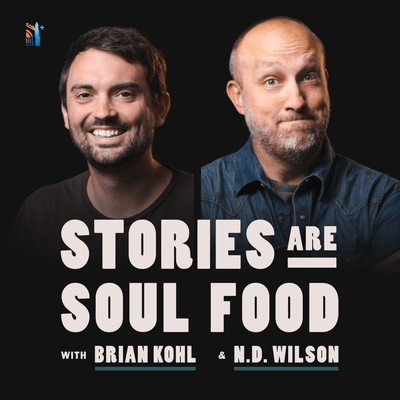 🎧 Podcast episodes
Listen to 105 episodes