Surgical Goals - Sports Injuries Podcast
Unique sports injuries podcast hosted by expert, specialist sports orthopaedic surgeon, Professor Gordon Mackay, and broadcaster Jennifer Reoch who asks the questions you all want answers to! Together they explore the world of sport, injuries, treatments, rehab, and recovery. 

We have amazing guests who range from  Olympians to weekend warriors in all sporting disciplines-  from football to skiing, golf to rugby, we learn how they managed their injuries and recoveries and discover what impact this had on their sporting careers. But we also love to chat about their sporting careers and highlights.

In other episodes, experts in fields of sports medicine and rehab join us to discuss how advances in research, technology and treatments are helping athletes both avoid injury or accelerate recovery.

Conversations range from the light-hearted to the more serious and along the way it is hoped listeners pick up tips about how to deal with your own sports injuries, how to avoid injury, and just enjoy the general sports chat.
surgicalgoals.buzzsprout.com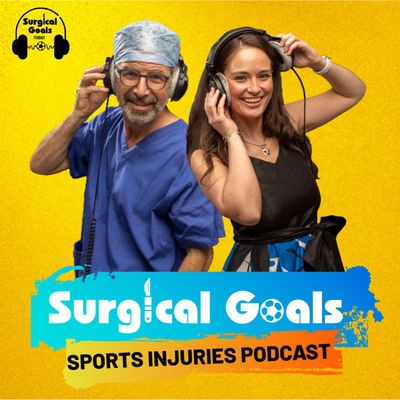 🎧 Podcast episodes
Listen to 37 episodes