Talking Musical History
Join us as we strike the chords of your favorite musicals, throughout the various eras of space and time. Breaking the fourth wall to bring you deep into the narrative we cover the landmark performances, history, philosophy, music, and pageantry of the best musicals to grace stage and screen.
Kevin Skye Werner and Chris Anderson are Musical enthusiasts, who hold degrees in that area from Eastern Michigan University (near University of Michigan in Ann Arbor), as we will take you through the spotlights and playbooks of the musicals that we grew up with. Talking Musical History, is there to provide a great musical theatre nerd experience, for those that love to talk musicals in conjunction with an interesting lesson in history. Come join us to laugh, cry, challenge your mind, and learn something at the same time.
Support this show http://supporter.acast.com/talking-musical-history.
---
Hosted on Acast. See acast.com/privacy for more information.
thatsnotcanon.com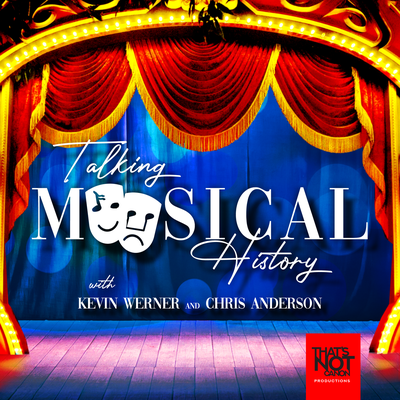 🎧 Podcast episodes
Listen to 27 episodes