Tech House Mixes
Tech House Mixes, presents a wicked blend of upfront, House and Tech House Tunes, mixed entirely by me, Ian Crooks. The Tunes in these mixes can be heard on dance floors across London and the UK. Wicked tunes, with some great vocals.
I stick to two styles of mixes: My Club mixes are always full on, tune after tune, they atart slow and build in energy along the way, to give you a nonstop desire to get your dancing shoes on and count down the minutes till the weekend.
My Dance mixes do just that, they make you want to dance. But you don't need to be in a club to appreciate these mixes. With the energy levels still high but the big sounds turned down, the tunes speak for themselves.
There's no DJ sound effects or filters, just good quality DJ mixing.
 If you like the House, Tech House Mixes that I produce, please give a minute as it helps towards my ratings. Click the 'LIKE' Button, or Post a `comment` Or more importantly hit The "become follower" Button. If you want to hear more, subscribe to my Podcast by clicking on the `subscribe button`, so that you get my latest mix as soon as I release it. Find me on itunes here: https://podcasts.apple.com/gb/podcast/house-tech-house-mixes/id469822627 Friend me on facebook: https://www.facebook.com/iancrooksy Check out my Tech house, House Sessions facebook Page: https://www.facebook.com/note.php?note_id=175243125852633#!/pages/Funky-House-Sessions/260190107362891 Thanks for listening.
www.podomatic.com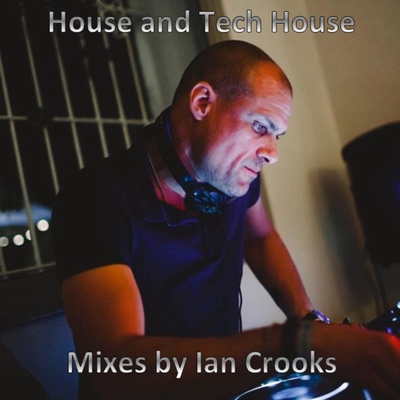 🎧 Podcast episodes
Listen to 169 episodes