The Age of Innocence by Edith Wharton
If you've watched and loved Winona Ryder playing the innocent May Welland in the 1993 film adaptation of Edith Wharton's sweeping novel about class-consciousness in nineteenth century America, you will certainly enjoy reading the original. Though Martin Scorcese's brilliant work was certainly true to the spirit of the original novel, no film can reproduce the charm of language and turn of phrase employed by one of America's greatest writers.

The Age of Innocence was Edith Wharton's 12th novel and is located in familiar Wharton territory. The genteel snobbery of the upper classes with its underlying cruelty and heartless judgments passed on those who cross the line is wonderfully depicted in The Age of Innocence.

The story opens at a glittering music concert, featuring the wonderful opera singer Christine Nilsson singing Faust at the Music Academy in New York. In the high-society club boxes, the leading lights of New York society train their opera glasses on the crowd, occasionally throwing a sniping remark or two. Newland Archer, a young, handsome, wealthy lawyer whose privileged background is matched only by that of his new fiancée, May Welland. As the self satisfied and complacent Archer surveys the crowd in the opera theater, he overhears two men gossiping about a lady who has just entered a nearby opera box. She is Ellen Olenska, the recent widow of a Polish count, who had shocked society a few years earlier by first marrying a complete outsider and then running away from him to live alone in various cities across Europe. For Archer, the issue is complicated by the fact that Ellen is his beloved May's first cousin. What follows has a devastating impact on the lives of everyone who is connected with the cousins.

The story traces the roots of social prejudices and is an absolutely frank and fearless look at the hypocrisy, double standards and betrayals that people indulge in, in the name of "good form." The Age of Innocence is filled with memorable characters like the elderly gossip Sillerton Jackson, who is not just considered to be an authority on "families" but also possesses an indelible memory about every single scandal and mystery that has occurred in the claustrophobic Manhattan society of the day.

The Age of Innocence won the Pulitzer Prize in 1921 and takes its title from a famous eighteenth century English painting by Joshua Reynolds. It was initially serialized in 1920 in the Pictorial Review magazine, but later compiled into a book and published in the following year. As a ruthless and bitter commentary on the social mores of the day, The Age of Innocence is certainly an insightful book to enjoy.

www.loyalbooks.com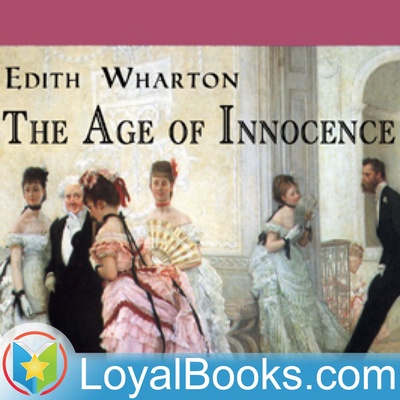 🎧 Podcast episodes
Listen to 34 episodes