The Art of Making Things Happen (Bluefishing) Steve Sims
Founder of one of the top personal concierge services in the world, and an expert marketer within the luxury industry, Steve has been quoted in various publications & TV including the Wall Street Journal, Forbes, London's Sunday Times, South China Morning Post and many more.



A best selling Author with "BLUEFISHING - the art of making things happen", sought-after consultant and a speaker at a variety of networks, groups and associations as well as the Pentagon and Harvard – twice!



Want to sing with your favorite rock star, be serenaded by Andre Boceli, walk the red carpet at A List Oscar parties, Dive to the wreck of the Titanic – these are just a few highlights of what Steve has been asked to provide for his clients.



He makes the impossible, possible, after all he is quoted as "The Real Life Wizard of Oz" by Forbes and Entrepreneur Magazine



An entrepreneur in the truest sense of the word, Steve is well regarded within the luxury world for his innovation and down-to-earth personality. Known for his honesty, integrity and doing things "his way," Steve creates experiences for his clients that they could never have imagined being possible.



So whats the podcast about?
A series of conversations and view points on how to communicate, build relationships and grow loyalty from the widest range of guests you could imagine.

Searching the widest extremes to speak to people that have made a life from their ability to communicate or without that ability they would simply not be able to do what they have!





Why should you listen?
Because the art of communication and building relationships is still not available on the app store!
www.stevedsims.com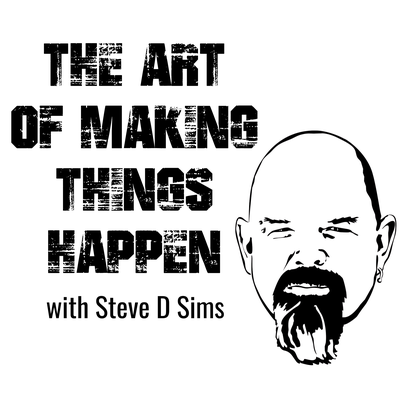 🎧 Podcast episodes
Listen to 158 episodes